Environmental Condition Report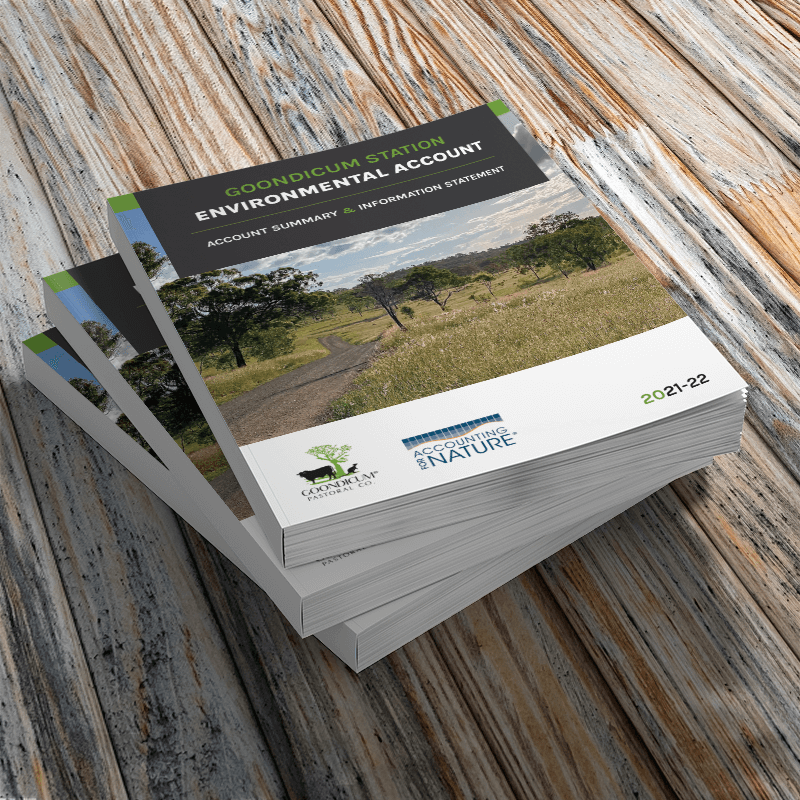 On Goondicum Station, we are proud to use the Accounting For Nature framework to measure the health of the property's environmental assets — Goondicum's soils, vegetation and wildlife.
The Accounting for Nature framework provides a clear method for landholders to quantify the physical state of their environmental assets in a scientifically rigorous way, and to be able to track their condition over time.
This system assists landowners to make practical self-assessments of their own land. It lets them see, in hard numbers, the current condition of their natural capital assets, and track the impact their management is having on the land.
Using the framework helps landowners and managers to effectively manage those natural capital assets to improve their bottom line, increase biodiversity values, and play their part in improving the environment for Australian wildlife and future generations.